Listen:
A Dagger for Catherine Douglas by Euan Macpherson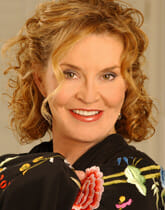 Podcast: Play in new window | Download
A Dagger for Catherine Douglas by Euan Macpherson
 
This novel is based on a true story of Catherine Douglas, the Lady-in-Waiting who found herself at the centre of a plot to assassinate James I, King of Scotland. The year is 1437, everything is going well for Catherine. She has been granted a prestigious position in the Scottish court and a prosperous marriage to a wealthy merchant has been arranged for her. Sean Campbell, a mercenary with a reputation as an uncouth cut-throat, attends court. Catherine is immediately attracted to him. In the intrigues of courtly life, no one has any friends – there are only ambitious courtiers seeking advancement. But who has been promised advancement on the death of the king? Is Sean Campbell part of the king's bodyguard or is he one of the assassins? It is not only the king's life that is in danger. Catherine will learn that even the Ladies-in-Waiting may be sacrificed in this brutal attempt by an ambitious earl to seize the Scottish throne. Get your copy of A Dagger for Catherine Douglas on Amazon or other online retailers.