Listen:
Joe Biden Creates His Own Ministry of Truth!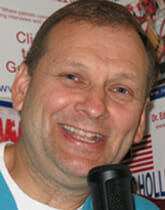 Podcast: Play in new window | Download
Did anyone see this coming? President Biden or whoever is running our nation in the shadows has created a bureau of misinformation. Where did they create this new depsrtment? In the Department of Homeland Security which is a law enforcement agency, well isn't that convenient. Ready to spend time in jail for speech? There is no doubt that many on the left want to shut down and intimidate the right of free speech in America.
But if we are a Republic then we do have constitutional rights and if we believe in free speech then this should be an important voting issue this fall! Doc Holliday uses some clips from Newsmax with interesting insights into free speech. Those insights speak about Elon Musk, Twitter, Gov. DeSantis, and others. Great show with relevant details about what you need to know today. Doc also has an update with what is going on with the new administration in the state of Virginia with a clip from Lt. Gov. Winsome Sears. Click on for another show everyone in America should hear!