Listen:
A White House in Disarray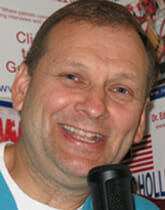 Podcast: Play in new window | Download

What is happening to America from the mismanagement coming from the misinformation being pushed on the American population from the same administration that caused the Afghanistan evacuation debacle?
We do have a White House in disarray and the main reason so many Americans are upset is the subject of this week's show.
Doc Holliday uses clips from Newsmax for interviews with GOP senatorial nominee for Ohio, J.D. Vance, and Ohio's congressman, Jim Jordan. These two Ohio sons give a blistering response to the complete incompetence coming from the White House today. Please click on this week's show for a full update!