Listen:
Elon Musk and his Battle for Twitter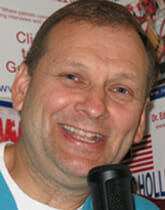 Podcast: Play in new window | Download
When the world of rock splitting politics takes a look at the world's richest man (at times, depending on whose stock is topping the markets) Elon Musk and his bid to buy Twitter and take it private, some very interesting convesations come up. Doc Holliday reaches into those conversations on this week's show with a couple of sounds clips and some interesting things that Elon Musk has recently tweeted. Click on now to listen to more about the drama between Elon Musk and Twitter!