Listen:
Invicti Solis: The Rise of The Unconquered Sun by Gary Bryant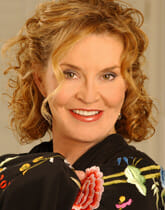 Podcast: Play in new window | Download
Invicti Solis addresses the most important questions that perplex postmodern humanity and civilization-and in so doing points the way toward the authentic destiny of both.
· How can we discover the true heart's desire in the thicket of conflicting desires that bid for our attention?
· How can we discover absolute or objective truth in an age that offers only relative, subjective perspectives?
· How can we discover a faith that transcends all possibility of doubt in a culture that portrays faith as belief vulnerable to doubt?
· How can we discover our true identity in an age and a culture that only reinforces the false?
· How can we discover the mutually supportive development of the human being and an increasingly global civilization in an age that no longer recognizes the necessity of this mutuality?
· How can we discover the ruling faculty in human nature in an age that has dethroned reason and offers no viable alternative?
Discover your true heart's desire, objective truth, authentic faith, your real identity, and the ruling faculty that makes these discoveries possible. Discover the birth and rise of the unconquerable sun.