Listen:
Henrietta Rose by Barb de la Cuesta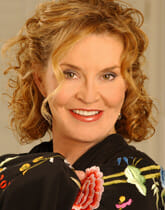 Podcast: Play in new window | Download
Henrietta Rose is a woman felled by drink for most of her life, and now sober if slowed by some delayed effects of her habit. She is a naïve painter, a raconteur, and sought-after speaker at AA meetings, and a good Samaritan to some colorful young drunks. Once she was a rich and famous hostess in exotic capitals and mother of three children, whom she has lost here and there. Her losses haunt her, but sobriety tickles her too; she screws up her courage to give a series of dinner parties to reacquaint herself with her brother and grandson, and gives one last grand party for them and all her new friends.
About Barb de la Cuesta: Barb de la Cuesta lived for a number of years in South America, where she taught English in a variety of settings, and also wrote feature articles for The Caracas Daily Journal. She translated several Latin American novels, one of which was published in The Quarterly Review of Literature in 1976. In 1980, a novel, The Gold Mine, was one of two of the Associated Writing Programs' competition; and, in 1988, it was published by The Latin American Literary Review Press, Pittsburgh, PA.De la Cuesta has won the Massachusetts Artists' Foundation Fellowship in fiction; and has written a number of plays, two of which were produced on off-off Broadway. She was Playwright in Residence at the Syracuse Stage in l983.In l997, she was awarded a month's fellowship at the Ragdale Foundation in Lake Forest Illinois, where she began work on Henrietta Rose. You can get your copy of Henrietta Rose on Amazon and other online retailers.