Listen:
Dragum by KC LaSaga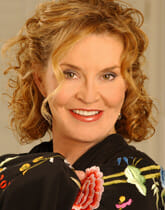 Podcast: Play in new window | Download
Naïve young Kali Colombe craves to venture out into the world. Instead, she falls into a risqué relationship with another woman. Losing sight of her travel plans to Paris, Kali begins settling into life with her newfound love. Confident her parents will be thrilled to hear she's staying in the country, Kali is quickly proven wrong. She fights to maintain balance within, falling victim to depression despite her grandfather's intuitive energy called "dragum."
Conflicts consume Kali, but she has no time to stop and take a breath. Alone and crowded by the opinions of others, she loses sight of her dragum powers and her very own identity. With her intuition compromised, she endures a silent battle inside her head. As her body mutates and her nightmares consume her, Kali is the only one who can save herself. Hanging on for dear life, she seeks a place of acceptance from her internal battle against social norms. She now travels the world on a quest for her essence of home.
More about KC LaSaga: Newfoundland native K.C, LaSaga works in the Vancouver film industry as an on-set dresser on numerous shows each year. She is the author of two children's books, Roar Baby Dinosaur and The Polka Dot Frog. You can get your copy of Dragum on Amazon and other online retailers.