Listen:
The History of the Progressive Movement in the United States and How Liberalism Has Created a Mediocre Society by Ralph E. Saucier Sr.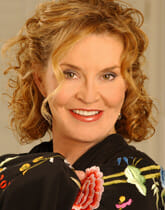 Podcast: Play in new window | Download
The book is a history of progressiveness in the United States from Theodore Roosevelt to the present. The research for the book includes many books, quotes, and authors from the past 120 years. Historically, the book focuses on the change in the governments thinking and how it has affected the people in this country.
People who grew up during the 1950's, have seen how the country has changed. One example might be in 1950 a Chevrolet cost around $1500.00. Now a new Chevrolet is priced at over $35,000.00. Some people say inflation can't be helped because technology cost more, materials cost more, and products last longer. Maybe – but where does it stop?
When will politicians of both parties begin to understand and realize what is going on?

Questions for my fellow Americans from the author:
1.When will the deficit stop?
2.Consumers don't know if and when inflation will stop the deficit and will it break the American taxpayer: Inflation is what pays off the deficit
3.When will the liberals realize there is no more money to pay off debts?
4.America cannot keep printing money and expect to have a strong economy.
5.Is the United States headed towards a socialist form of government and a one-party system?