Listen:
Yellen Admits she Was Wrong and a D-Day Remembrance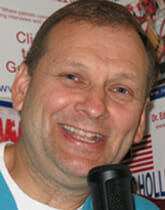 Podcast: Play in new window | Download
Secretary of the Treasury, Janet Yellen, last week admitted that she was wrong last year when she said that inflation was transitory. Doc Holliday has on several shows criticized Secretary Yellen for not preparing our nation for its fight against inflation. Now, as she admits she was wrong, just how much does she blame this administration for being wrong? Find out the answer to that question with Doc Holliday's use of two clips from Fox News. Also, Doc Holliday uses the second half of this show to remember those soldiers who are our heroes, the soldiers who fought and died on D-Day. Click on now for this week's show!