Listen:
BEAT AND LEON THE WARRIOR DOG: Into the Sassanid Empire and Beyond- Book 2 In the LEON THE WARRIOR DOG series by CY Sansum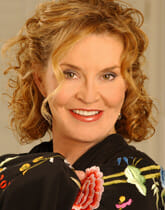 Podcast: Play in new window | Download
This book is about the continuing adventures, romances, and fighting of Beat Zug and his Anatolian Shepherd Dog, Leon. Originally, they lived-in modern-day Switzerland where they were somehow cajoled into joining the Roman Army.
After winning many battles and saving Rome from the Goths, Beat is promoted to the rank of Commander of the Eastern Roman army. Although he was once known as Beat, the shepherd boy, he is now known as Commander Zug of the Eastern Roman army. He is planning the campaign for an invasion. He receives orders from Rome to drive the Sassanids out of Jerusalem. Then teach the Sassanid Empire, to "Bow to Rome!"
Upon completion of the campaign, Commander Zug decides he must honor a promise he made to Mae, a slave girl he rescued from Chinese pirates. In order to fulfil this promise, he led the Eastern Roman army east across the Sassanid empire, through India, and through China. Mae's family lives in a group of islands, nameless at the time but known today as the Philippines.
Beat and Leon's adventure continues as they attempt to return to Rome.