Listen:
High Gas Prices! Thank You Joe Biden!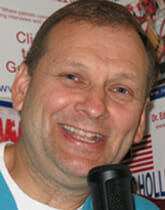 Podcast: Play in new window | Download
Summer of 2022 was suppose to be a time we could finally celebrate without masks and get out for delayed vacations. But Joe biden's policies have brought us record high gas prices and inflation is eating the American citizens' pocketbooks alive. It's not just Joe Biden though, the leadership of the Democratic Party is making policies that are hurting the American middle class. The Democrats claim to want to help the poor but then pass policies that ramp up inflation purposedly. Doc sees one way to help bring gas prices down. How can that be done? Listen to this week's show where Doc uses a couple of clips (one from the White House) and provides the methods that can be utilized to bring gas prices and inflation back down! Click on now!