Listen:
The Gentleman's Guide to Cooking by Randy Motilall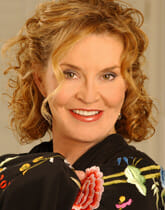 Podcast: Play in new window | Download
Do you want to impress someone with a classy night in? "The Gentleman's Guide to Cooking" was designed for you to impress a date, significant other, friends, or family with dishes that are not box meals or one-pot recipes. These recipes help you demonstrate your skills and willingness to go the extra mile and prepare an elegant meal experience.
Although the title of the book states "Gentleman" it is not tailored to just men. Anyone can use the book. The use of "Gentleman" in the title is more to illustrate a style of cooking.
Start the night off with handcrafted cocktails and restaurant-quality appetizers. Then move along and wow with elegant entrées and side dishes. Cap the night off with delectable desserts that dazzle sweet tooths. "The Gentleman's Guide to Cooking" has a wide range of recipes; this is not a single-track cuisine cookbook. You will find recipes from around the globe-Asia, Latin America, Europe, Middle East, and North America. Most of the dishes found in this book can be tailored for all dietary restrictions, with directions to make the dishes vegetarian-friendly as well. With the step-by-step directions laid out for each recipe, anyone can make these dishes and impress!
You can get your copy of "The Gentleman's Guide to Cooking" and find out more about Randy Motilall at https://thegentlemansguidetocooking.com.