Listen:
Do the Democrats Not Care About America?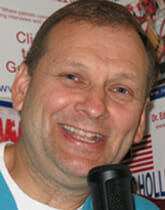 Podcast: Play in new window | Download
Are the Democrats really hurting America on purpose? Do they realize that they are insulting 10s of millions of Americans when they use language like U.S. Congresswoman Susan Wild did when she compared Christians to the Taliban? Why is our President taking oil out of our American Strategic Reserves and shipping it to other countries including China? Does Biden not know that the Chinese Communist Party wants to take over Taiwan? Remember the phrase don't listen to what they say but watch what they do? Well, Americans are seeing these things and asking why Democrats are doing things to hurt America, and Doc Holliday in this week's show will shine the light on such misdeeds with clips from CNN and Fox News. Click on for news that you might have not heard anywhere else!