Listen:
Shadow Journeys by Kathleen Olson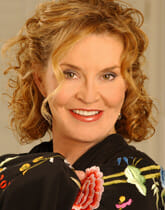 Podcast: Play in new window | Download
Jen's headaches were becoming unbearable. They hit out of the blue and lasted for hours. Then she met a psychiatrist who hypnotized her, and found that a variety of people from various periods in time were begging to talk to her, seeking favors of her she was sure she couldn't possibly fulfill. So the headaches continued until the psychiatrist taught her how to hypnotize herself, allowing a door of communication to open to timeless needs.
About Kathleen Olson: Kathleen Olson always had a great interest in history, and when it came to writing "Shadow Journeys', she was able to incorporate so many periods of the past into a fascinating story. World traveler and animal lover, she visited a hypnotherapist many years ago to get help in quitting smoking. A friendship developed and together they explored the concept of past lives thus opening a pathway into other realms. Kathleen lives in northeast Illinois with her husband of fifty-five years and their two cats, Goober and Piper. According to Kathleen, it's the cats that actually run the house. You can find out more about Kathleen at https://www.kathleenkolson.com/ and get your copy of Shadow Journeys on Amazon and wherever books are sold.