Listen:
Brothers by M.E. Taylor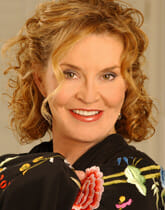 Podcast: Play in new window | Download
'Brothers' is about life in Roman Britain. About betrayal and treachery, about stolen gold and hidden treasure and about forbidden love. The brothers in this story are native Britons and Roman soldiers and settlers. Some Britons are farmers and traders; some are rebel warriors who hate the Roman invaders. In the Roman family a boy, Gaius Marcius, is given British slave, Verluccus, for a playmate. Verluccus is branded with a triskele but he runs away. When a man is captured fighting among rebels and returned to Gaius filled with hatred. Gaius eventually subdues him hand he accepts his lot is slavery. Serving in the household Verluccus meets and falls in love with Gaia, the sister of Gaius and she does so with him. But she is soon married, and to the brother of a man Verluccus is known to have killed. Their love must be secret. They are parted when he goes to Rome with Gaius and she must remain in Britain with her husband, a Roman military tribune.
About M.E. Taylor: M.E. Taylor is a native of Gloucestershire and so grew up in a county in England in which the remains of many Roman buildings, military and domestic, may be seen today. This generated a lifetime of fascination with our Roman ancestors and their lifestyles. She is a member of several historical and archaeological societies and a volunteer at a local Roman museum. Her favourite pastime is visiting Roman sites in Britain and Europe in the company of like-minded friends. Her interest extends to an interest in Roman cookery and in a garden containing only plants from the Roman Empire (subsequently many native plants which sensible gardeners call 'weeds').  You can find out more about M.E. Taylor at her website https://www.metaylor-brothers.com/ and you can get your copy of Brothers on Amazon and wherever books are sold.