Listen:
The Words of the Lost Soul by Rudo Savage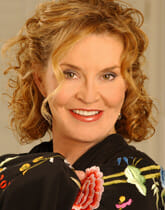 Podcast: Play in new window | Download
"Being lost is what nearly killed me. But being lost is also how I learned what it is to be alive." – Rudo Savage
A powerful, humbling account of what it feels like to struggle with identity, purpose, direction and meaning in life. All whilst trying to juggle the overwhelming challenge of life as a single mother, a nurse, a young adult, and everything in between.
This unique approach between a poetic memoir and journaling takes you on the harrowing transitioning period from attempting suicide to finding the strength to return to the normalities of life, whilst still navigating in the realms of being a lost soul.
This book epitomizes what it is like to not have it all together, and to be constantly battling against the rising pressures and standards that society throws at us, whilst desperately trying to form some kind of identity that resonates purely and truly to ourselves.
This book is the sign that it is okay to be lost.
This book is the sign that will give you comfort in being lost.
This book is the understanding that you are not alone.
From one lost soul to another.
Being lost is not the ending.
Being lost is the most important part of the journey.
We can never be found if we are not lost in the first place.
About Rudo Savage: Rudo was born in Lincoln, England. She is a thirty-year-old single mother to three children, and a qualified orthopaedic nurse of six years. Rudo is passionate about yoga, reading, travelling and spirituality. In her life, spirituality became more important to her after nearly losing her own life to mental health. As a first-time author, Rudo has found that writing has helped her to heal, and finally acknowledge the pain that she had been feeling, after battling with her mental health for fifteen years. Through her words, she aims to help others and become an advocate for those who have felt as lost as her. Her primary message is that what may seem impossible at first is always possible when we learn to shine a light into the dark places. You can connect with Rudo on TikTok & get your copy of The Words of the Lost Soul on Amazon and wherever books are sold.