Listen:
Dr. Jerome Corsi's New Book Exposes the Lies of the Anti-Hydrocarbon Leftists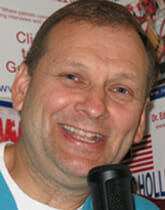 Podcast: Play in new window | Download
Doc Holliday interviews Dr. Corsi about his new book: The Truth About Energy, Global Warming, and Climate Change: Exposing Lies in an Age of Disinformation. Hear this fascinating story that our mainstream media is working hard to supress and ridicule. Free speech is important for the health of our nation and now we know the health of our entire planet. Listen to this great interview right now by clicking on the show!