Listen:
Doc Holliday Continues His Interview With Dr. Jerome Corsi About Climate Change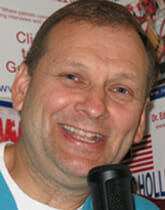 Podcast: Play in new window | Download
Join Doc Holliday as he digs deeper into the climate change logistics with Dr. Corsi. We played the first half of the interview last week and what a fascinating time we had. Please don't miss this great opportunity to learn from the best research. And Dr. Holliday uses a clip also about Senator Joe Manchin's rebuke of the American people when it comes to inflation. Click on now for a great show!