Listen:
I Am Kellie Earl: Peace Carries A Cost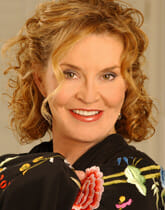 Podcast: Play in new window | Download
Kellie Earl is a child of the fifties in Melbourne, Australia. She is a successful author but not content with her lot. Jana, her mother, is Russian-born, and Kellie longs to hear of the life she left behind. She wants to know the identity of her father, but the pain is too much for Jana to disclose, as is the truth about Kellie's half-brother. Her mother's wealthy husband, George Spiatis, taunts Kellie. It is perhaps this abusive influence that changes Kellie into Miss Zed, a cold-hearted murderess.
In the case of George, the villain becomes the victim, and Kellie feels as if she was practically set up to kill this monster of a man. Lies now become half-truths as imagination protects Kellie from life's harsh reality. You might want to believe her innocent. You might label her "too cute" to be anything short of charming. Perhaps you will even label her the victim as Kellie travels within the dark walls of Fairlea Women's Prison, where she finds light at the end of her dismal tunnel.
About Maggie Charters: Maggie Charters grew up in Port Melbourne, Australia and has degrees in Psychology, Sociology and English She is a retired social worker and secondary school teacher. She has written, directed, and produced several plays, screenplays, musicals, and books that mostly deal with mental health issues. Maggie researched SCHIZOPHRENIA at the Monash Alfred Psychiatric Research Centre as part of her Postgraduate studies in PSYCHOLOGY. I AM KELLIE EARL is her third published novel. The other two, KELLIE'S CURSE and BAD MOON RISING were published under her maiden name of MAGGIE MAIN. These three novels are all based in Melbourne, Victoria. Maggie has another two novels ready to print. These are more psychological thrillers with engaging plots. Previously, she founded and ran two theatre companies in Gippsland, and founded and ran THE LATROBE VALLEY POETRY GROUP for seven years. Maggie also published her illustrated book of poetry, MY SECRET WORLD. Maggie was a member of THE MELBOURNE WRITERS' THEATRE for 25 years. This group launched many careers. Having a strong interest in theatre and acting, she has written and directed several plays.  One of these was a three-part musical, THE OTHER PLACE. As a natural progression, Maggie moved into screenwriting. LADIES IN WAITING is her first feature film that is still searching for a producer. The proof of concept video can be viewed under the name of LADIES IN WAITING by MAGGIE MAIN. This film is based on her play, RAT TRAP. Not to be confused with MOUSETRAP. Not to be idle, Maggie has written a second screenplay that is based on her musical comedy, THE TEA PARTY. Now Maggie plans to write a feature film based on her novel, I AM KELLIE EARL.  You can get your copy of I am Kelly Earl: Peace Carries a Cost on Amazon and wherever books are sold.