Listen:
Will the New Democrat's "Make Inflation Higher" Law Become the Burden that Breaks the American Economy?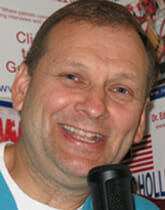 Podcast: Play in new window | Download
Join Doc Holliday this week as he explores the law signed by Biden last week that has been egregiously named the Anti-Inflation Legislation. After the signing ceremony even U.S. Senator Manchin admitted that it will not reduce inflation. This law would have never happened if Manchin had not folded from all the arm twisting of the far left. The socialists in Congress held their noses as they voted for the bill in house and senate even though it did not go as far s they wanted it to go. It only will cost America about 750,000 millions of dollars or 750 Billion or just under 1 trillion dollars. As we have mentioned before, will raising taxes on corporations cause these companies to raise their prices or lower their prices for goods and services? Doc Holliday uses clips from Hannity and Dick Morris on Newsmax to help you better understand what is really going on. Click on now for a deeper dive into what Americans can really expect from this new law!