Listen:
Journey Back Into the Vault: In Search of My Faded Cuban Childhood Footprints by Mario Cartaya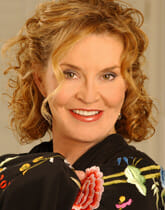 Podcast: Play in new window | Download
Enjoy the improbable story of a courageous journey aimed at breaching the subconscious vault the author built to store the difficult memories of a childhood usurped, destiny denied, and a loving family forever separated by geopolitical events.
The bookinvites the reader to travel with the author back to the land of his birth for the first time in fifty-six years in order to reclaim his forgotten Cuban childhood memories, original identity, and once-promised destiny.
Accompany the author as he searches for the now faded footprints he once left behind in the homes, school, and playgrounds of the first nine years of his life. Be there beside him at their final resting place as he honors the grandparents, uncles, and aunts he never saw again. Meet family members he never knew he had.
Laugh, sigh, and cry with the author during the many unforeseen experiences, astonishing events, and serendipitous moments that will forever change his life.
This is the story of the psychological forces that help define us, the power of enduring hope, and how by achieving purity of heart, reconciliation, and a soul at rest, we can evolve into better versions of ourselves. The book offers a universal message of love and enlightenment that can only begin with each individual's search for self-actualization and inner peace.