Listen:
Every Taxpayer Has the Added Burden of Paying for $300,000,000,000 of Student Loans!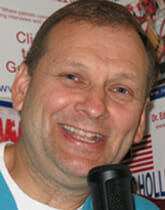 Podcast: Play in new window | Download
With the stroke of a pen, the Banna Republic President whose appointed head of the DOJ for the first time in history raided a former president's home (no we are not talking about a president of a country south of the United States) this same President named Joe Biden has forced American taxpayers to pay for $300,000,000,000 of other people's student loans. Fair? Will it cause inflation to go up or down? Does Congress really have the power of the purse now? Time to listen to this week's show, click on to discover much more from Doc Holliday!