Listen:
If Tomorrow Never Comes: What would you do with your last twenty-four hours? by Scott E. Kauffman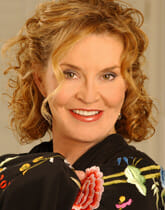 Podcast: Play in new window | Download
The answer to the question often sounds something like this: "I would quit this job, travel to some exotic place, and I certainly would tell those closest to me just how important they are to me."
Words like these are echoed by so many people each and every day, and with each day you have to decide what to do with the time you have left.
Inside of each person is a destiny, a calling, a purpose, and yet you spend day after day either running from that calling, ignoring your passion, or otherwise just taking up space.
This book exposes the pitfalls you experience in life, and brings answers to some of life's most basic questions: Why am I here, and why now?
Life is a journey of discovery, and within each discovery is an answer that will lead you to a life full of adventure, a life full of peace and joy, and ultimately fulfillment as you discover the destiny that resides within you.
The author would like to challenge everyone to simply look at your desires, your dreams, and realize that there is a reason you have them. They are not there just to play with you, rather to lead you to that place where you embrace and accept your destiny. Maybe the first time in your life, you get to do those things you truly love to do. At that point in time life changes forever. Remember, forever is a very long time.