Listen:
Author A.J. Rice Talks About the Woking Dead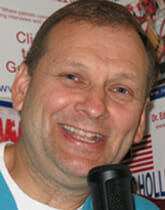 Podcast: Play in new window | Download
Join Doc Holliday as he interviews author A.J. Rice about his new book, The Woking Dead.
This book is written in a bold way opposing the crazy wokism in our culture now. But A.J. gets his message across with plenty of humor and intensity. Listen to why he looked for humor in the Marxist world. Find out his thoughts on how we politically defeat these woking dead leftists. Click on now for a great insight on the woke dead just like the old Hollywood horror classic.