Listen:
Women Who Take Your Breath Away – The Leslie Petrone Story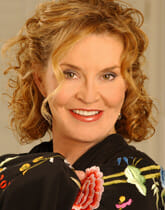 Podcast: Play in new window | Download
This is the inspiring, heartwarming story of a mother and daughter's 50-year journey through the world of cystic fibrosis. Leslie's medical prognosis was that she wouldn't live to be seven. Although people with gene-based diseases don't have spontaneous remissions, Leslie had one. And, despite the odds, she lived a fully functioning life to the age of fifty.
Cystic fibrosis (CF) is a genetic disorder that causes problems with breathing and digestion. CF affects about 35,000 people in the United States. People with CF have mucus that is too thick and sticky, which blocks airways and leads to lung damage, traps germs and makes infections more likely and prevents proteins needed for digestion from reaching the intestines, which decreases the body's ability to absorb nutrients from food. CF affects many different organs in the body, making people with the disease more likely to develop other health conditions. Dr. Julie Torres-Johnson shares her story of how she made the choice to live in the resonance of love instead of fear after Julie's diagnosis and the impact it had. Julie's amazing spirit and energy is not only inspiring but a great reminder of how we can all choose to live our own lives. Julie's energy was so contagious, the Cystic Fibrosis Foundation permanently changed the name of their award to The Leslie Petrone Hopkins Women Who Take Our Breath Away Award.
You can find Women Who Take Your Breath Away – The Leslie Petrone Story on Amazon.