Listen:
Rungs On My Ladder by Eleanor Riley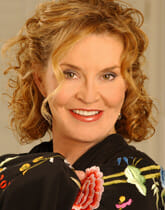 Podcast: Play in new window | Download
This collection of compelling autobiographical scenes in Eleanor Riley's life, encased in her Memoir, "Rungs on My Ladder" speak to the fact that in every human being there is a void that can only be filled by God and brings together a significant tender message of hope, determination and faith from her pen to her readers. Rungs on My Ladder pushes past the baseline expectations of memoir as a genre and creates and celebrates an amalgamation of lucid scenes of Eleanor's life and situates victim-hood as a conduit to triumph over circumstances that would normally break the weak and downtrodden. The memoir overflows with the trait that is Eleanor's hallmark…honesty.
About Eleanor Riley: It is indeed incredible that the tiny island of Jamaica has produced so many gifted and world recognized individuals: artists, scholars, and athletes. Some claim that the gifts of the country's most well-known residents are due to the water, others the food the success, for instance, of a Jamaican Olympian champion and world record holder athlete was attributed to Jamaica's Trelawny yam! So many Jamaicans have excelled abroad, and their remarkable success should not be taken for granted, especially when one thinks of the tremendous sacrifices Jamaicans often endure in order to accomplish their goals.
Consider the many successful Jamaicans who have emerged to the USA after having left family and friends behind, and adjusting to the weather, the enormity of America, its complexities and cultural differences, to then burst out on the scene to success and acclaim in the wealthiest and most advanced country in the world is an extraordinary task. You can get your copy of Rungs On My Ladder on Amazon and wherever books are sold.