Listen:
It's Amazing by Dorthy Melton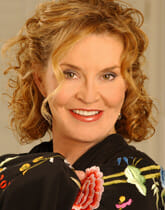 Podcast: Play in new window | Download
God wants his disciples to spread his words and save souls. If they don't want to listen, go to the next person that will listen. God will give his children the desire of their heart, just trust him and believe in him. God cares about what we go through, and he loves us so much.
Jesus said my people are destroyed by lack of knowledge. We got to believe in God, and trust him to do what he said he would do. God said the battle is not ours, the battle belongs to God. As you deal with older people treat them with respect. God let us go through trials to make us strong, and to build up our faith. Do not mock God, people. When you mock God people you are mocking God. God wants us to put him first in our lives. He does not want us to put idols before him. He is the only God. Jesus said don't look for signs, and don't spend time looking at other people. Look at Christ. When you follow Christ you will be persecuted.
Jesus said the world hated him, the world will hate you because you are my disciples. God coming will be swift and sudden. Do not fear, do not worry about tomorrow. Fear is the??? spirit. Do not judge others, treat others like you want to be treated. O my God do the judging. God can set you free to be the person he created you to be. God cannot be fooled by satan. Trouble falls on the just and unjust. Curiosity can cause us to stumble. We must commit ourselves to God, including our families, giving it all to God. God can use anyone to carry out his plan. To defeat Satan we need the Holy Spirit. We should pray for believers in Christ. Pray for the churches around the world.
Never think that you are too young or too old to be of service to God. Through Christ you have been given the gift of salvation. God does not cause people to sin. God's word will stand forever. It is what you say and what you think that makes you unclean.
You can get your copy of It's Amazing on Amazon.