Listen:
Pensioned Off: Baby Boomers Out to Pasture by Sue Dawson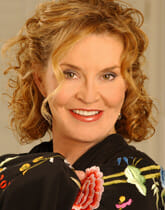 Podcast: Play in new window | Download
Retirement – is it a wasteland or a wonderland? Ruth, Trudy and some other baby-boomers they meet along the way, are about to find out. Drawn together by a love of music, they form a ukulele band which takes them on a journey far beyond their original intention of giving free concerts in nursing homes.
They face challenges common to their age group but this feel-good fiction is designed to put a smile on the reader's face. Set in Auckland, New Zealand, its message is universal; that there is life after hanging up one's work boots.
About Sue Dawson: Sue Dawson lives in Napier, New Zealand. Although she is retired, plays in a ukulele band for fun, loves going for walks and has three adorable grandchildren, she insists this is not her story (fantasy, maybe). She is the author of one previous book called 'Back on the Shelf'. She loves writing, when she finally sits down to it, but it was only after retiring that she felt she had the time and space in her head to write another book.
You can get your copy of Pensioned Off: Baby Boomers Out to Pasture by Sue Dawson on Amazon and wherever books are sold. Connect with Sue Dawson at her website www.authorsuedawson.com.