Listen:
Special Guest with Insights in How to Win the Mid-Term Elections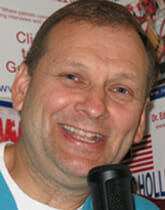 Podcast: Play in new window | Download
Join Doc Holliday on this week's show with former candidate, Carl Boyanton who has a pac called ccc-pac.com and please check out their website. Discover how Boyanton helped defeat a 12 year incumbant Republican so that a more conservative representative can go to Washington, D.C. Listen to Carl because he does not quit when it comes to helping get more conservatives elected. Listen to this week's show and get energized to get out help turn this nation around. We cannot wait until November 8, Election Day—-you must get involved now and start with listening to this week's show!!