Listen:
The Cosmic Romance with Existence by Murali Dharan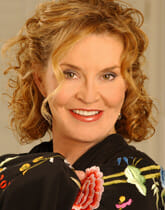 Podcast: Play in new window | Download
The book is a personal spiritual guide that walks with the readers to remove self-ignorance and realize higher self. It explains about pain and suffering, the blissful higher self and spiritual powers. In this book, the universe is called "existence." The word existence is used because the universe exists within us and around us; the universe is omnipotent, omnipresent and omniscient.
Every human being has an innate light of consciousness. When people realize and connect with their conscious divine self, they gain wisdom, clairvoyance and spiritual intelligence. A deep, intimate relationship with existence gradually leads people to higher consciousness, self-realization, liberation and bliss.
Self-realization or realizing the oneness with existence becomes a challenge when one is buried in self-ignorance, and sandwiched between a restless and hectic life. The chapters aim to help readers overcome daily battles and lead them to self-knowledge, serenity and success. The book emphasizes the sacred role of meditations in awakening the light of consciousness. It offers three guided meditations for the readers. This book is a great spiritual companion for anyone with the courage and fervent will to dive into the ocean of cosmic consciousness.
About Murali Dharan: He holds a Bachelor Degree and Postgraduate Diploma in Counselling, a Master of Social Work Specialising in Couples and Family Therapy, and a Certificate in Journalism. Murali Dharan is a dedicated social worker who has more than a decade of experience in providing human services.
He gained initiation from several spiritual mystics. He is well-versed in kriya yoga, raja yoga, chakra self-healing, third eye chakra meditations, and mantra meditations. His knowledge and experiences in social work, yoga, meditations, and martial arts have led him to develop simple yet powerful methods of guidance that can help humanity in spiritual evolution. You can find more about Murali Dharan at his website https://www.etherealwritingsdharanmurali.com/ and get your copy of The Cosmic Romance with Existence on Amazon and wherever books are sold.