Listen:
Black Republican Candidates Can Make History Happen in November!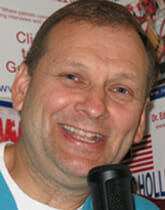 Podcast: Play in new window | Download
Join Doc Holliday with a magnified look into races that can be history makeing in the November mid-term elections! America has never seen such a possibility as now exists relative to this year's elections. Listen as Doc Holliday explains what history can be made and gives you close races in the house and senate that can very well make history happen! You will not hear this from the leftist media because this history does not promote their leftist bias reporting the news. But all Americans need to hear about the potential that could happen. Get excited about how this election could produce something that our nation has never seen before. Click on now for this week's show and be sure to tell your friends and neighbors and send them links!