Listen:
Fog: Vol. 1 Chaos in Quantum City by Athan Panayotou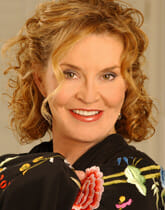 Podcast: Play in new window | Download
This work of fiction tells a story about a small group of individuals who discover themselves in a world that has more than meets the eye. Their lives are completely changed over a couple months as they acquire special abilities to take responsibility for. Though, not everyone uses them for good.
In the end they must use their skills and powers to defeat the threats that are after them. Dive into this personal take on the 'superhero' genre and uncover the mysteries that reside in its world.
More about Athan Panayotou:
Athan Panayotou grew up heavily interested in comic books and other various pop culture. In his early teenage years, he began creating his own personal characters, illustrating them in his many drawing pads. Over the years, his passion for his characters grew, eventually resulting in him starting to write. At the age of seventeen, Athan began the foundations for this book, planning out the various plots and fight scenes for his characters. He loved all the superhero films and comics depicting conflict and relatability with characters and wanted to bring his own take on the genre. Now he has. You can connect with Athan here and get your copy of Fog: Vol. 1 Chaos in Quantum City on Amazon and wherever books are sold.