Listen:
Doc Holliday Looks at Prospect Of Republicans Winning the House in 2022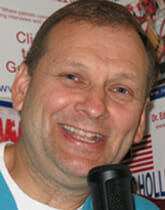 Podcast: Play in new window | Download
The mid-term elections are less than a month away and Doc Holliday looks at the House of Representatives to see if the Republicans can win a majority. For our new listeners, Doc reveals his difference between a Red-wave election and a transformative election. What do you need to be doing now if you think our country is going in the wrong direction? Click on this week's show to find out right now!