Listen:
How YOU Can Help Make History in the 2022 Mid-term Elections!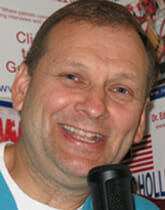 Podcast: Play in new window | Download
Join Doc Holliday for a special pre-election update as he speaks of governor, senate, and house races that can help shape a history making election. What is a Tsunami Shindig? Well, if you don't know, be sure to listen to this week's show. What close elections should you be looking at? How can you be a part of history? Great questions for a great show on this week's Doc Holliday's Rock Splitting Politics! Click on now to hear from Doc Holliday as he uses clips from shows and gets you right up to date on what is happening!