Listen:
Posing for Rodin by Charles S McGrail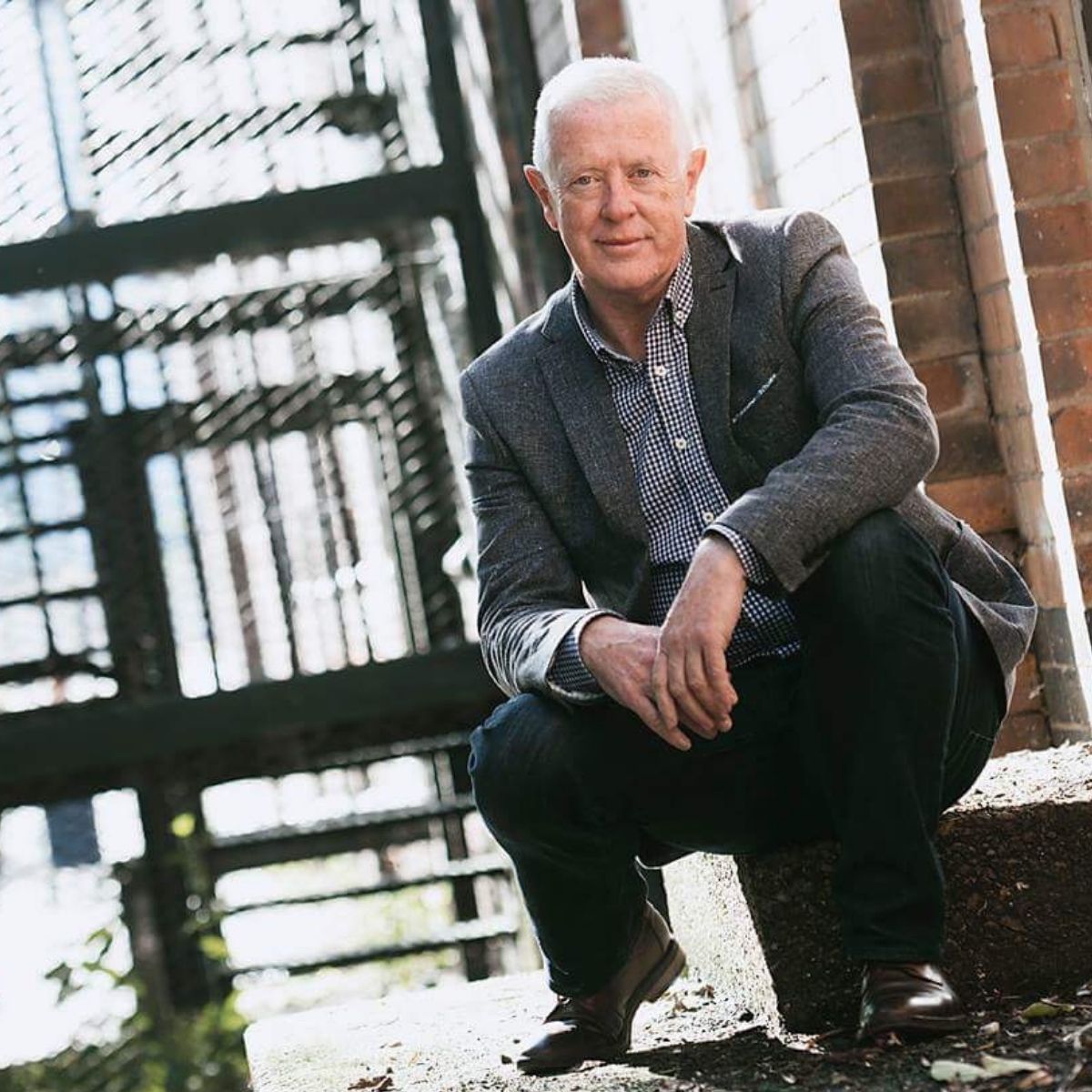 Podcast: Play in new window | Download
The Author
Charles McGrail is an American author from Syracuse New York State in the U.S. he sees himself as a shy unassuming guy, who spends his free time fumbling with bagpipes, shortening pencils, spying on wildlife that ventures onto his land. Charles and his wife Melody Jane have as he puts it a sprinkling of grandchildren enough, he reckons for a basketball team. He also has a menagerie of animals to complete the list. As for a profession that pays the bills Charles is a middle management desk jockey for an industrial manufacturer that operates within the laundry trade.
I asked Charles for a quirky skit about himself, and he told me the story about when he was much younger, he often confused recklessness for courage. As such he logged over 10000 miles of hitchhiking around America, before losing track. He did that on and off for neigh on five years. On one such trip he recalls meeting a hobo who claimed he could read train destinations by watching how the train was been assembled for transport, the hobo stated he was a retired yardman. Based on that hypotheses Charles hopped on a freighter in Barstow California and rode it to Amarillo in Texas, he intended to take it all the way to Daytona in Ohio before his stowaway status was discovered and he was duly evicted with a good boot from a fair-sized foot.
Some fable, maybe he should write a book about his free-spirited halcyon days hitchhiking across America.
Check out our video chat here!
The Book
Posing for Robin
At the heart of Charles' book is a collection of what I would describe as free verse poetic short stories, some having a rhyming spirit to them while others are more a short story with a hint of rhyming tones to them. No matter what your views are around what a standard verse composition should look like I think many of you who like really short stories with a deep meaning to them or poems should take a look at Charles' unique approach and draw your own conclusions.
There are twenty-three free verse stories to this collection, the titles are as follows:
Something Worth Shopping For
That Would Hurt
Grumblings
Someday
Let's
Things My Father Meant
Somewhere South of Should Be
Coyotes
Thing's I've Done
The Festering Seeds of Worry
Lessons in Liquidity
Somewhere Along the Way
The Sound of One Hand Napping
Beneath the Lighthouse
The Blood of Art
Finding Value at the Mall
Smoke Signals
The River
Conversations with a 9-Year-Old
Fishing off the Island of Doubt
Another Poet's Dead
They're not Opposites
Remember to Wipe your Feet
If you want to know more about Charles and his works of fiction, then head to his webpage www.fintanandturtle.com
Charles' book is presently available in Kindle version on his webpage and on Amazon, he's currently in the process of creating a paperback version.
Thank you, Charles, for giving me the great opportunity of talking to you about yourself and your book. It was fun and I hope we see a lot more of your writing soon. Maybe a book about your hitchhiking ventures across America, 'McGrail's Guide to Crossing America Freestyle.'