Listen:
MESSAGES FROM THE DIVINE MOTHER: A Selection of Spiritual Conversations For Women by Dee Buchanan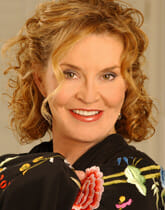 Podcast: Play in new window | Download
What began as personal, private morning pages written by the author to calm anxiety, worry, and to explore life's struggles, created a connection with the divine like no other. It is from this journal that the messages in the book came into existence.
The book is about our connections and relationship with our higher selves. It's about life within. It's about finding what works for you and how you communicate with God.
The book is simple and easy to read and understand. Readers can feel the words as they read them. They are speaking to you and only you. You can easily find a page that will resonate with how you are in the moment and get comfort from the words. The spaces are there to give the reader time to ponder and think about the message that they have received. Then, the affirmations at the bottom of the page help to guide the reader to greater understanding of the messages.
The messages can help support and empower others – empower women to learn and grow and understand themselves. And so… "Messages from the Divine Mother"