Listen:
Where Do Republicans Go From Here?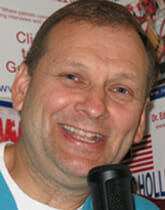 Podcast: Play in new window | Download
Join Doc Holliday as he looks to the futrue of conservatives and the Republican Party. Doc uses a clip from the Ronald Reagan Library to help generate the type of leader that we need now to face the socialism we are experiencing. Great leaders are in the movement for freedom and liberty and our next weeks and months will secure a great party for future elections if certain things are done right. Listen to this week's show to find out, click on now!