Listen:
What Do FTX, SBF, Jeffery Epstein, Tether, USDT, and Ukraine Have in Common?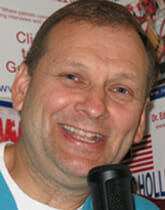 Podcast: Play in new window | Download
Revolver News put together quite a newstory that ties individuals, crytocurrencies, and a country together like Doc Holliday has never seen before. One of the individuals is a person known to the blockchain community and has done an exclusive interview right here on Rock Splitting Politics. Anyone who has been watching the news knows that the cryptocurrency central exchange called FTX has filed for bankruptcy after spending 40 million dollars to influence the midterm elections for the Democractic Party—-and Elon Musk has suggested over the course of the last four years more than a billion dollars may have flowed to the Democratic Party from the former head of FTX. So how do these stories connect? Listen to this week's show, right now!