Listen:
2022 Was a Long Journey and So Was the Election of the New House Speaker—What Does That Mean?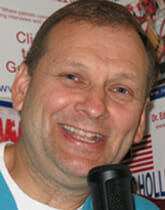 Podcast: Play in new window | Download
Kick off the new year with an inspiring show about what to look forward to in 2023! In the world of politics the rocks just keep splitting and Doc Holliday tells you about the good things that have happened because of the long journey toward Kevin McCarthy becoming the new speaker of the U.S. House of Representatives. Doc uses an article from K.T. McFarland to introduce an idea that very few have mentioned. And you will hear it right now as you listen to this wek's and this year's first show. And Doc Holliday gives you his entertainment advice predictions for the stock market, cryptocurrencies, and politics for 2023. Click on now to start off your new year of Rock Splitting Politics!