Listen:
TUESDAY'S STORY: A Book of Rhyme for Children and Pet Lovers by Becky Hohnstein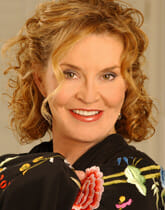 Podcast: Play in new window | Download
This children's book is the story of Tuesday, a fun-loving Bichon Cocker and her adventures. The author is a professional photographer. The collection of photographs in the book flows through Tuesday's puppyhood, her life as fun loving, spunky dog, and then an aging dog. It has a fun story to tell with a rhythm of rhyme.
The author wrote the story as a sort of therapy to help her recover from the loss of Tuesday. Tuesday was not just a dog. She was a companion, a friend, and it turns out, the keeper of so many stories.
Going through all of the photographs the author had taken of the dog let the author relive a series of wonderful memories with Tuesday as the constant thread. Although Tuesday's time on the Earth was short, she brought so much joy. The author hopes that by sharing that story it will bring some of that joy to you and your child.
The major theme of the lovely book is that pets enhance and make our lives happier and easier. A pet steals your heart and leaves you the better for having known them.