Listen:
The January 6th Videotapes:Will America Finally Be Able To See Them All?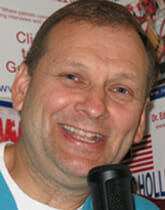 Podcast: Play in new window | Download
Join Doc Holliday as he looks into Speaker of the House, Kevin McCarthy's decision to allow Fox News host, Tucker Carlson, to look at over 40,000 hours of video footage from the January 6th riot at the capitol. Many democrats are upset that Carlson is getting access to these tapes, but they could have released them at any time to the public for almost 2 years. Doc uses a clip from MSNBC to help his listeners understand just how unhinged some democrats are. Listen to the show to find out why. Click on now!