Listen:
Tucker's J6 Report Changes Everything!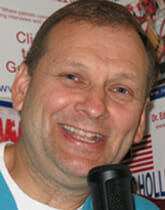 Podcast: Play in new window | Download
Doc Holliday looks into the unbelievable sights that are now being disclosed by Tucker Carlson's show on Fox News. Did January 6th happen as the January 6 Committee said it did? Lots of questions and Doc Holliday is here to dig into these all important questions. Doc uses some clips from Tucker Carlson's show and has some comments about the chairman of the J6 committee, too. Also, Doc's new novel is out and you can check out his website about his novel at Hatchie Books.