Listen:
Part 1 Interview with ESG Expert, Kevin Stocklin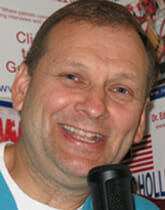 Podcast: Play in new window | Download
On this week's show we begin a fantastic interview that will help you better understand ESG and what it means for the future of America if it is allowed to grow and replicate. We have an expert on the subject, and he is on Doc Holliday's Rock Splitting Politics for this week and next week's show. You can discover more about Kevin Stocklin at theshadowstate.com. Click on now and educate yourself and your family because you need to know what ESG is and how we can deal with it! And remember that Doc Holliday's new novel can be purchased at Hatchiebooks.com!