Listen:
Healing From Within – A MESSAGE OF PEACE FROM A UNIVERSAL VISITOR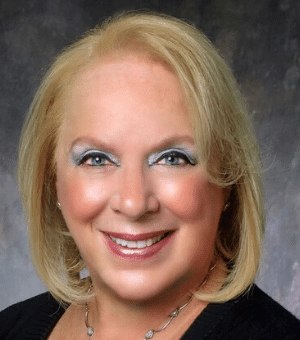 Podcast: Play in new window | Download
In today's episode of "Healing From Within" your host Sheryl Glick welcomes her special guest Frank T. Celenza author of 'The Manual" a fictional story of two renowned astronomers who have found a planetary system named 51 Pegasi and are witnessing movement of a vehicle towards earth from this new planet. Even more astounding, Professor Barry the main character in the book makes contact with an alien from that planetary system who announces that he is coming to save Earth with a message from higher vibrational beings who have a message needed to raise the vibration and direction for humanity to move beyond their physical life impulses to embrace a more unified and spiritual approach to living with more purpose. Professor Barry the main character realizes that the political forces that be, may be frightened and threatened by this event. If the message known as The Manual is not delivered to a delegation of 12 religious leaders of the world community meeting in Geneva the consequences will be catastrophic.
In a world of corruption on the brink of nuclear war only The Manuel holds the key that may save humanity by raising consciousness on the Earth Plane. Frank Celenza is a local Long Isand author and musician who raises these question in the course of this interview," Are we ready to receive a being of love and divine humanity with the graciousness that any guest should be afforded?" Would our egos and fears assume the worst scenario possible for such a visitor, and would we prefer to continue to live with greed, envy, jealousy and corruption rather than to make the changes needed to evolve and move beyond the limitations of our physical needs. Can the politicians and religious, educational, and creative community and medical community come together to work for a common goal of Unity and Oneness? Can cooperation be the word spoken by us rather than the word competition which often divides and separates us from developing our individual spiritual gifts.
We will hear a song written and sung by Frank" Who Are We" during the show which addresses the main premise of" Healing From Within" which is that we have a dual nature as physical and energy beings and by exploring our energetic source of life-the soul and spirit, we transform our physical reality to reach a more refined and loving sense of self. It is then possible to merge science and spirituality for a more comprehensive understanding of life, our place in the world and universe, and to realize the source from which all life emanates.
In listening to today's show it may become clearer to you that we seek a healthier and wiser approach to our life challenges, and only an open clear mind and heart is the way to reach our true divine and human potential. Our success in this world or possibly any world lies beyond the accumulation of material goods, fame and fortune. Real personal power comes from knowing yourself, loving yourself and others and being aware that the gift of life requires effort to grow.