Listen:
Rock Splitting Politics – DOC HOLLIDAY AND FORMER CONGRESSMAN BOB BEAUPREZ TEAM UP TO SAVE TOMBSTONE!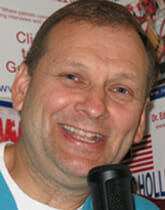 Podcast: Play in new window | Download
You got that right, this week Colorado's former Congressman Bob Beauprez and Doc team up to help save the citizens of Tombstone who are dying for the lack of efficient water. And it's this administration who is killing Tombstone. Hear the facts and find out how you can help, too, by going to the Goldwater Institute link here. Doc gives this week's TOMBSTONE OF THE WEEK AWARD to President Obama for giving the Medal of Freedom to the honorary chair of America's Democratic Socialists! And that may be a reason that we are seeing real rock splitting politics as Doc will tell you about two former highly active Democrats who are QUITTING the Democratic Party. Obama's far left policies are taking their toll—find out more in this week's Rock Splitting Obama fact! And for all you listeners in Wisconsin we have an on the ground interview with Grant Sowell who will give us an update on Gov. Walker's recall election. If you live in Wisconsin, GO VOTE!! It took some tough men to clean up the problems in Tombstone's O.K. Carrol and this week you are going to here from some "bad company" in a good way. It is time for another great show of Rock Splitting Politics so click on and send this link to your friends!