Listen:
Rock Splitting Politics – WHY REAGAN IS THE ARCHITECT OF THE TRUCE BETWEEN HAMAS AND ISRAEL!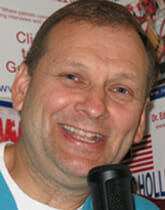 Podcast: Play in new window | Download
Doc Holliday explains why the late great President Ronald Reagan is the real architect of the new truce between Hamas and Israel because of the Iron Dome defense. Then Benghazigate is explored with author Ben Barrack as he and Doc sift through what we now know about what happened in Benghazi and then seek to put together the pieces of the puzzle that the public does not yet know. Great show for a great audience as Doc leads the new discussions that must start America back on to the journey toward freedom and prosperity for all. And do not miss this week's DOC HOLLIDAY'S TOMBSTONE OF THE WEEK AWARD as it goes to what Mark Helprin calls the Left-wing Freak Show. Click on and discover what only Doc Holliday can deliver in these all important times for freedom loving people.