Listen:
Rock Splitting Politics – POST ELECTION FISCAL CLIFF AND PRESIDENTIAL PRESS CONFERENCE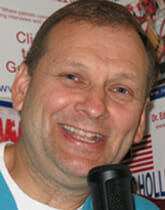 Podcast: Play in new window | Download
Join Doc Holliday this week for an important show detailing how the far left is using their victory to rid themselves of media on the right. Doc plays a clip from Bill O"Reilly to show how the far left is abusing Bill. Then Doc uses President Obama's own words from last week's presidential press conference to show how out of touch he really is now on Benghazi. Then listen as Doc Holliday gives three options that the conservatives must consider pertaining to the fiscal cliff coming on January 1st if no legislation is passed soon. So click on once again to hear Doc Holliday provide you with a show unlike any other. Thank you for listening on this week of Thanksgiving! Eat more turkey as you listen to Doc Holliday's Rock Splitting Politics and give the link out to your friends!