Listen:
Rock Splitting Politics – WILL WE CLIFF DIVE INTO THE NEW YEAR?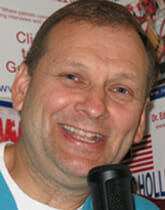 Podcast: Play in new window | Download
Join Doc for this last and first show, the last of 2012 and the first of 2013. Doc lashes out at the elected officials who have allowed the engines of America's economy to become slaves to their inability to govern in such away as to give guidance to how a business should plan for 2013. Doc gets totally disgusted with certain leaders and you will want to hear who wins the TOMBSTONE OF THE YEAR AWARD which Doc will reveal halfway through this show. The fiscal cliff decision to dive off or not to dive was not made before this week's show had to be taped, but you need to listen to what Doc has to say for sure. And the second half of the show this week will be some of the special guests and clips Doc Holliday has played over the past year. You don't want to miss any of this show as Doc listens to the past year to blaze a pathway forward toward finding solutions to save America now. Here Newt Gingrich, Rick Santorum, Dr. Kipp, C.L. Bryant, Dr. Alveda King, Foster Freiss, and many others! Click on now!