Listen:
The Girlfriends – A New Year to Be a Great Girlfriend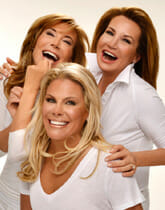 Podcast: Play in new window | Download
The Girlfriends are back in the saddle and ready to get the year started right! They hash about how they plan to get the year of to the best start possible, the hottest ticket for Valentine's Day, take sides over Kim K vs Princess Kate, and much more. Tune in now!