Listen:
The Girlfriends – Angel Experience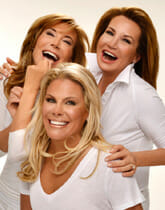 Podcast: Play in new window | Download
This week, Shelley, Shauna and Whitney reminisce about Shelley's amazing Valentine's Day performance; including a spiritual run-in. The Girlfriends their male counterpart's obsession with a certain pro golfer and the double standard it represents, all that and much more. Tune in now!